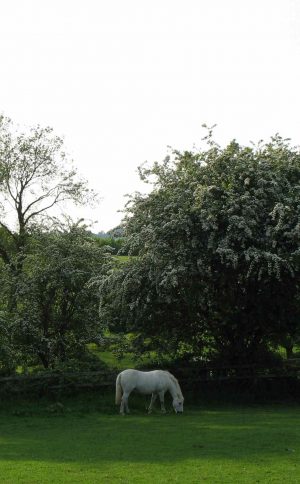 Costs and Testimonials
See "How it Works" page for the process of creating a design with you. A Layout Plan would be hand-drawn to scale.
A Planting Plan can be added, which shows exactly which plants go where, and how many are needed; I would add to this a 'colour calendar' which shows the colours on display at any month of the year. I can provide Planting Plans without a layout plan, of one or two beds, for example.
I can provide planting and maintenance notes on all plants for a small extra fee, depending on the size of the plan, and I can source plants for you.
In addition I can draw up plans for briefing your contractor. These include working drawings with details of materials, dimensions and construction, and construction details of particular areas.
Costs
Layout plan for a garden of up to 100 square metres: £650
Layout plan, 100-250 square metres: £700
Layout plan, 250-500 square metres: £750
For gardens larger than 500 square metres, please contact me and I will provide a quotation.
For gardens that are complex eg slopes, a surcharge will be added.
For local gardens I can visit you, however there is a fee for this service.
Planting plans: £9 per square metre of planting area plus £80. Minimum charge £300.
Construction detail drawings, setting-out plans for your landscaper and specification and scope of works document: £30 per hour, agreed with you in advance.
For local projects I can also carry out project monitoring visits to check that the construction work meets the brief and agreed plans.
Before sending in payment, I would send you a proposal of what would be included and a fee for that, together with these Terms and Conditions. These are to protect you as well as me, so please read them before you send in your fee. Payment is by BACS or cheque, in advance of work being done; it includes delivery by first class post in the UK. For other countries we would agree postage costs.
Testimonials:
"Can't rate the service highly enough. Jane prepared planting plans as a Christmas present for my wife (who didn't know anything about it). The communication was great, Jane was always in touch and took me (a non-gardener) through the process. Jane went the extra yard – as this was a Christmas present, the plans were laminated and presented in a way that I could give them as gift. The plans were exactly to specification, with great detail and good sketches. All in all – first class." (David U, Norfolk)
"We asked Jane to provide a plan for a low-maintenance design for our 'town' garden. She provided several from which to choose, and having made our choice, she then gave us a planting scheme. A most professional job and we can highly recommend her services." (Hedley and Alicia S., Towcester, Northants.)
"The process was explained clearly and everything was done very pleasantly. Jane listened attentively and built our preferences and ideas into the design. We now have a very well planned medium-sized back garden. We will recommend Jane without hesitation. Excellent."
(24 Jan 2012 – Sally Willett, Towcester)
"I hired Jane to put together a planting plan for my garden. I have a big garden which I've recently taken over after getting divorced and I was definitely a nervous and confused gardener! The garden was basically well structured, with some good shrubs, but was a bit bland, and maybe most importantly didn't have my stamp on it.
From an emailed brief and photos, Jane put together a clear, creative plan which focused on perennials which would be easy to take care of. She explained the plan well, and ordered the plants for me. It was really helpful to have the clear plan to refer to when I did the planting with a bunch of friends.
Working with Jane has leap-frogged me from being a reluctant gardener to now being pretty keen and feeling much more empowered. For anyone who feels uncertain or confused, I would really recommend her service."
(October 2012 – Gill Barstow, Buckingham)